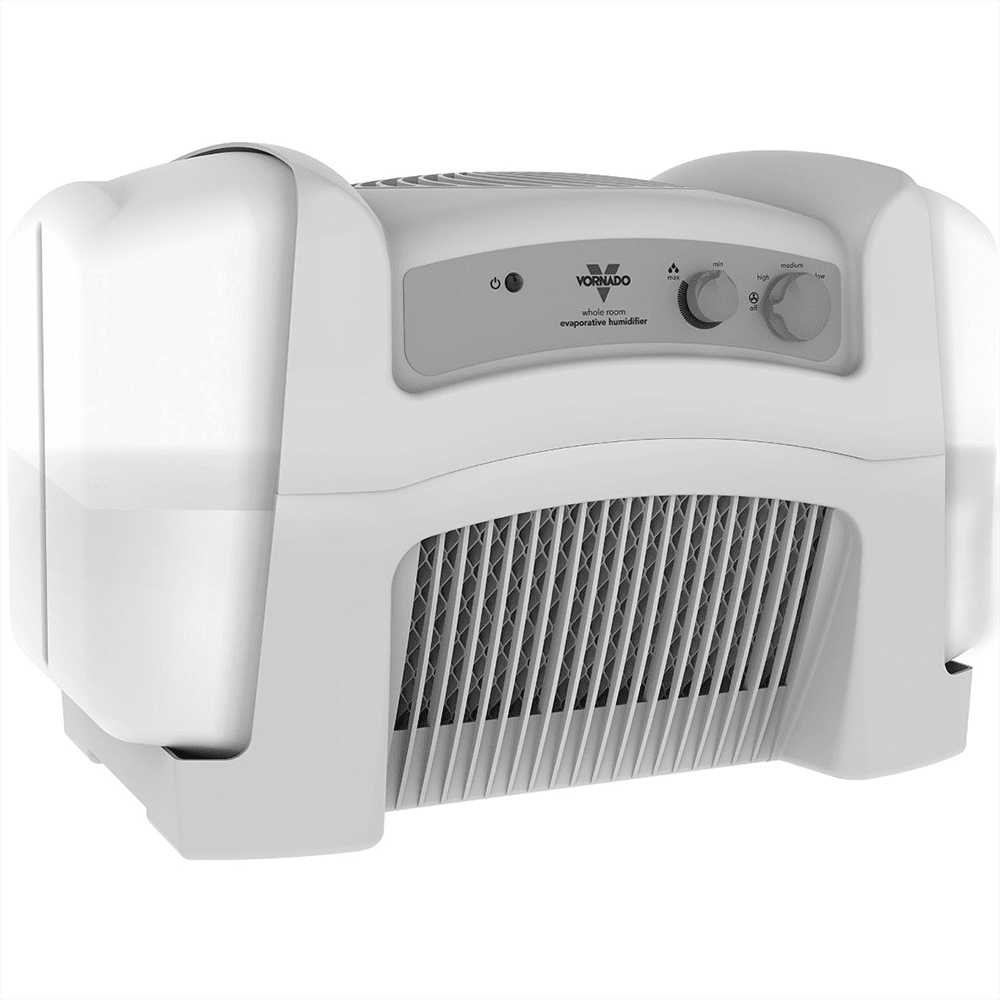 Vornado EVAP40 4-Gallon Vortex Humidifier
Vornado Evap40 Whole Room Evaporative Vortex Humidifier for large open areas up to 1,000 square feet. Automatic humidity control with built-in humidistat and extra large 4 gallon capacity.
Humidifies up to 1,000 sq. ft.
Automatic humidity control
Water tanks are easy-to-fill, spill-proof and leak-free
Extra large 4 Gallon water tank capacity
Outputs up to 4 gallon per 24 hours
Easy-to-clean and operate
Two evaporative humidifier filter wicks are included
Limited 5-year warranty
Room Coverage: 1,000 sq. ft.
Tank Capacity: 4 gal.
Humidification Performance: Evaporative
Auto Shut-Off: Yes
Humidifier fan speeds: Low Medium or High
Power Supply (Volt, Hertz, Watts): 110-120v
Humidistat: Manual
Water Tank: Two 2-gallon split tanks
Maximum Gallon Per Day (GPD) Output (24 hrs): 4 gal.
Type of Filter: Evaporative wick
Dimensions: 19.5";w x 10.5";d x 13.5";h
Shipping Weight: 9 lbs.
Warranty: 5 years
If you are tired of having to fill your humidifier with water every day, the Vornado EVAP40 humidifiers is a simply designed evaporative humidifier that holds 4 gallons of water which means less filling and more humidity. We recommend this for larger common areas since it has an area capacity of about 1,000 square feet. On the lower speeds, the EVAP40 can be refereed to as whisper quiet operation. The humidifier is easy to clean and the water tanks are spill-proof with easy lift handles for comfortably transporting to the faucet.