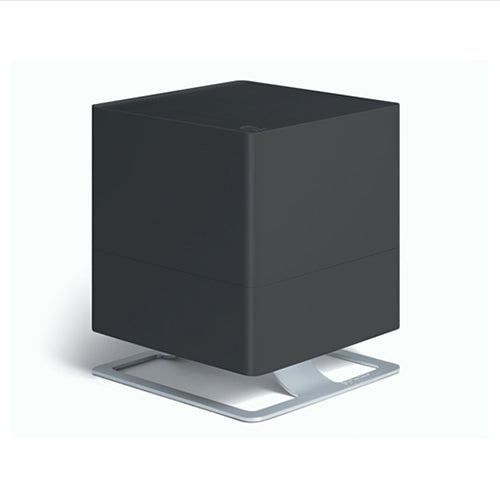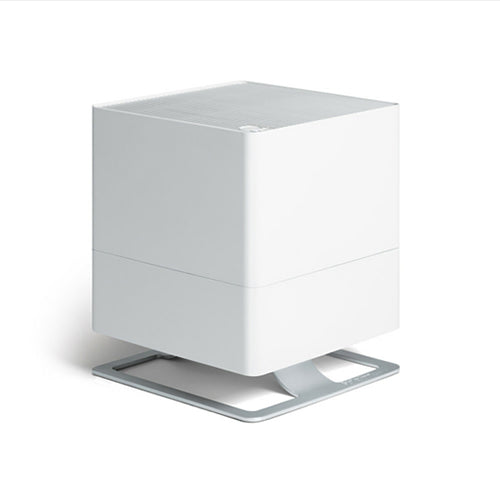 Stadler Form Oskar Cool Mist Humidifiers
Get the perfect level of humidity in your space with Stadler Form's Oskar Cool Mist Humidifier. With a hygrostat for precise humidification, dimmable LEDs, and a fragrance dispenser to freshen up the room, it is the best choice for optimal air quality. Stadler Form Oskar evaporative cool mist humidifier makes an excellent room humidifier for areas up to 540 square feet. 
Emits cool invisible moisture
Integrated manual hygrostat supports exact humidification
Side pour-in door for easy refilling while in operation
Ionic Silver Cube controls microbial growth
Auto shut-off with empty indicator
Night mode (dimmable LED lights)
Virtually silent operation
No white dust
Mistless humidification allows for use on floor or table
Low energy consumption
Fragrance dispenser
Color options: black and white
In addition to the array of Stadler Form ultrasonic humidifiers, they now offer a reliable, energy efficient evaporative humidification system. The Stadler Form Oskar features no-frills operation yet has a contemporary design that will blend in nicely in almost any setting. Easy operation is maintained by subtle control buttons located directly on top of the unit. Overall, the Oskar is a classy humidifier that will prevent the negative health effects caused by lack of moisture in the air.