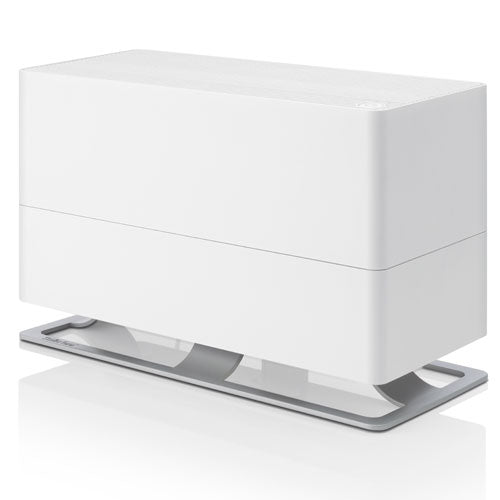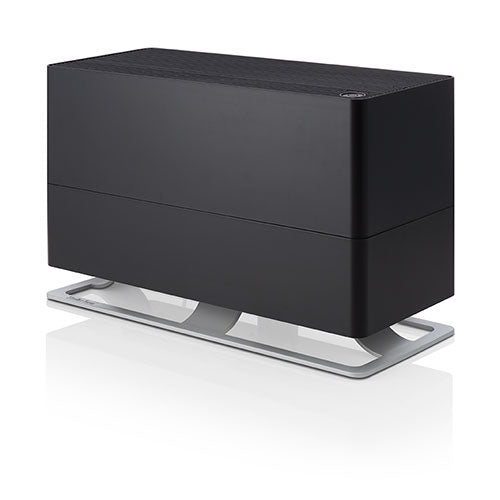 Stadler Form Oskar Big Humidifier
Get the best large-room humidifier with the Stadler Form Oskar Big. It boasts a powerful output and V4 filter technology to keep your air clean and balanced. This 6-liter tank is perfect for big spaces, plus it has adjustable levels, memo reminders, and night mode functions. Stadler Form Oskar Big evaporative humidifier effectively humidifies areas up to 1100 square feet. Authorized Stadler Form dealer. 
Emits up to 4 gallons of evaporative moisture per 24 hours
Large 1.5 gallon water reservoir
Integrated manual hygrostat supports exact humidification
Easy, side pour-in door for refilling water while in operation
Mistless humidification allows for use on the floor or a table
Ionic Silver Cube prevents microbial growth
Auto shut-off with empty indicator
Night mode (dimmable LED lights)
Virtually silent operation
Low energy consumption; 8 - 32 watts
Fragrance dispenser
Color options: Black and White
Room Coverage: 650 sq. ft.
Tank Capacity: 1.5 gallons
Auto Shut-Off: Yes
Noise Level: <26dB(A)
Type of mist: Evaporative
Humidifier fan speeds: 4 speeds
Refill Light: Yes
Adjustable humidity control: Yes
Maximum Gallon Per Day (GPD) Output (24 hrs): 3.5 gallons
Type of Filter: Uses 4 Filter Wick Cassettes
Weight: 8.6 lbs. (without water)
Dimensions: 11.5'H x 18.6'W x 7.9'D
Warranty: 1 year
When a large room needs more humidity with the least possible energy consumption, Oskar Big is equipped for the job. This quiet, evaporative humidifier will effectively raise the humidity level to comfortable range in a space up to 1100 square feet. We appreciate the four fan speeds which accommodate both for spacial requirements as well fan noise management. Much like the original Oskar, the Oskar Big has a distinctly European, minimalist design that looks right at home in almost any environment. Perhaps most importantly, it doesn't scream 'Look at me, I'm a humidifier!' In our experience, the four filter wicks generally will last up to 3 months of usage. Ultimately, if your environment is large and needs a boost in humidity, the Oskar Big is a good investment for your health and home.