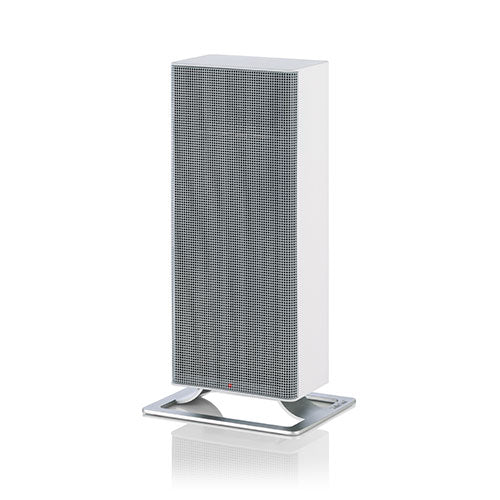 Get warmth and comfort instantly with the Stadler Form Anna Heater. This modern PTC ceramic heater is equipped with two power levels and will shut off automatically if it overheats for added safety. Controlled by an adjustable thermostat, Anna streams warm air into personal offices, bedrooms, or beside your feet. 
Stylish, contemporary design
Adjustable, manual thermostat
Can be placed on the floor or a table top
Low maintenance - just wipe down to clean
Anti-oxidant paint feature prevents yellowing and fading of housing to keep her looking new and clean
Low operating noise is less than 43 decibels
Low and High heat settings
Equipped with a PTC (self-regulating ceramic) heating element
Overheat protection
Colors: White
Removable and washable filter
Model: Anna
Technology: ;PTC (self-regulating ceramic) Heating Element
Energy Consumption: 1200W, 2000W
Heat Settings: Low, High
Thermostat: Adjustable
Programmable Timer: No
Tip-Over Protection: Yes
Dimensions: 14.45'H x 5.75'W x 3.74'D
Weight: 4.3 Lbs.