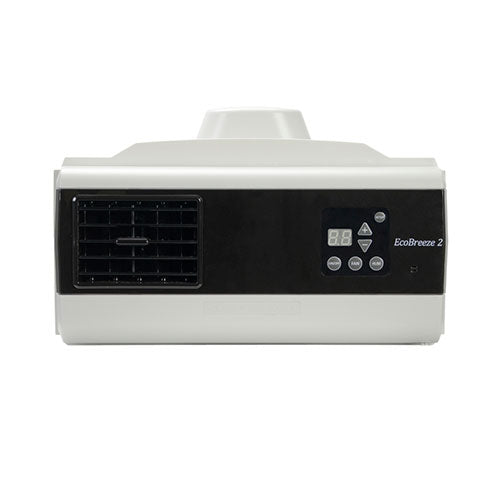 EcoBreeze 2 For Double Hung Windows
Welcome to the future of air conditioning: EcoBreeze 2 for double hung windows! Say goodbye to stale, stagnant air and hello to a new level of clean, crisp cooling. 💨

EcoBreeze 2 is an ultra efficient device that cools and filters the air circulating in your home or office. By bringing fresh, free, filtered air directly into your space, you can feel confident knowing that you're breathing clean, healthy air. Unlike regular filters which have large gaps between them allowing dust and particles to slip through, EcoBreeze2 has been designed with an optional MERV-13 filter – an advanced filter which is so fine it can even trap viruses and bacteria. This means that not only are your windows free from smog, smoke and dust but you're also getting rid of the excess airborne allergens too! In addition, our standard MERV 8 filter does a great job eliminating pollen, dust mites and mold spores – all without outdoor fans or open doors.

Automates the use of outside air for home cooling
Improve indoor air quality with ventilation from Eco Breeze
Easily installs in a window
Filters outside air from dust, bacteria and pollen