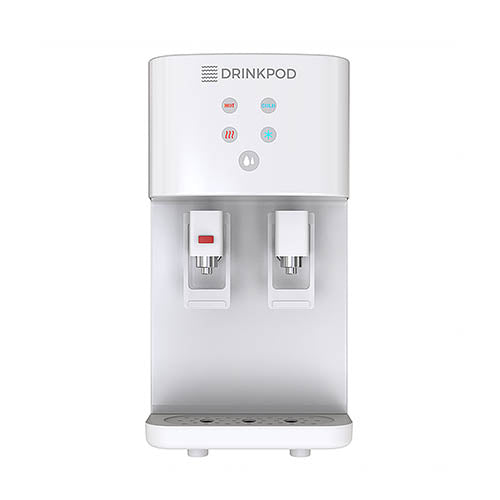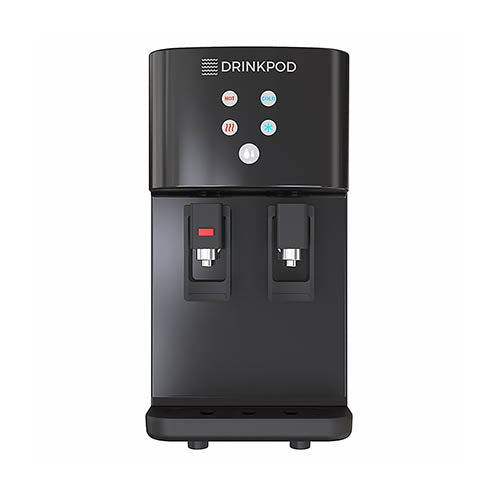 Drinkpod 2000 Series Countertop Water Purifier
How is this better than your fridge's water? The Drinkpod 2000 Series Countertop Water Purifier combines Advanced Multi Stage Filtration Technology, making it the perfect appliance to drink pure delicious water. It has more powerful purification, which means it's healthier and tastes better. It purifies water, while featuring instant chilled or boiling hot water. 
Water Bottle Factory - It transforms your existing tap water into deliciously pure water with its ULTRA+4 Purification System.
Temperature Optimized Dispenser - Rather than waiting for your bottled water to chill, or an appliance to heat your water, the Water Dispenser provides instant water in cold, and hot temperatures.
Home Purification Hub - Wish you could have purified coffee or ice too? This Drinkpod 2000 is equipped with Ice/Café Connect, and can provide purified water for up to 2 additional appliances, like your ice-maker and coffeemaker.
Quick Connect filter swapping system with easy to remove panel.
Intuitive child safety lock for hot dispense.
Installation kit included.
Product;Dimensions: 8.6"W x;18.11"D x;16.73"H