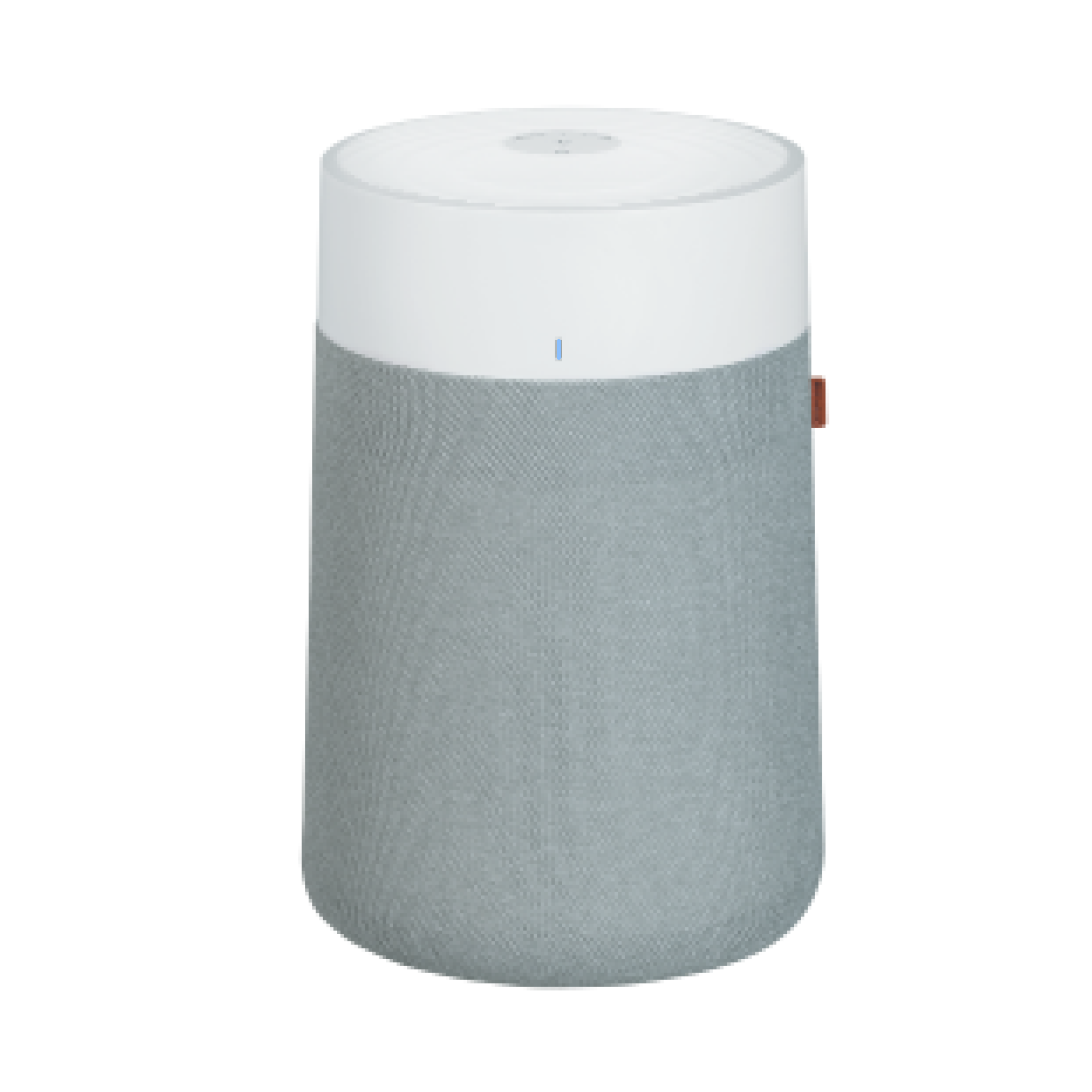 Blueair Blue Pure 311i Max Air Purifier
The Blueair Blue Pure 311i Max Air Purifier is perfect for effortless air purifying. Its advanced HEPASilent™ technology cleans 929 sq. ft. of living space in just 30 minutes and is independently tested and verified for performance and safety. You can breathe easy knowing you get maximum air purifying efficiency with every breath. Plus, it's the Energy Star Most Efficient 2023.
Quiet Mark certified (23-50dB)
Cleans up to 929sqft living space in 30min or 387sqft medium room in about 12.5min on high
HEPASilent™ dual filtration technology delivers more clean air faster and uses less noise and energy than HEPA filtration alone*
Removes at least 99.97% of tiny airborne particles like viruses and smoke down to 0.1 microns, and captures pet dander, pollen, mold allergen and dust; carbon filter traps light household odors from smoking, pets and cooking**
Blueair smart air purifier app scheduling, air quality monitoring, Clean Air ETA, Welcome Home geofencing and RealTrack accurate 6–9 month filter tracking technology are customizable features
Alexa voice control available
Intuitive display, 5-color AQI and simple two-button design make it easy to control fan speed 1 – 3 including night mode, auto, brightness and child lock
Energy Star Most Efficient 2023; Blueair air purifiers use less energy (32W on high) than an incandescent (60W) lightbulb
Our Blue Pure Max air purifier comes with one filter preinstalled and a pre-filter for easy set up; Product is for use in North America only
AHAM Verifide for Performance (CADR); Quiet Mark Certified; Ozone Safety Standards Certified by CARB; Zero Ozone Verified (<5 ppb) by Intertek Sustainability
Blue Pure 311i Max Genuine Replacement Filter; Blue Pure F3MAX fits Blue Pure 311i Max Air Purifier and is designed for optimal performance *When similar CADR was measured, Blueair models with mechanical and electrostatic filtration achieved less noise with less energy than same models with only H13 HEPA mechanical filtration. **Tested PM 2.5 (0.1 - 2.5 microns) up to 90min in a 30m3 room. Tested to remove min. 99.9% of S. aureus, K. pneumoniae, P. aeruginosa, MS2, E.Coli, H1N1, A.Niger. "
Model Number: 311i Max
Square Foot Coverage: up to 929 sq. ft.
Power Requirements: 110V or 120V
Energy Consumption: 32 Watts
Clean Air Density Rate (CADR): Pollen, Dust, Smoke: 250
Rated Air Flow of Fan: 250 CFM
Decibels: 23 - 50 db
Dimensions: 19"H x 12.5"W x 12.5"D
Weight: 7.8 lbs
Finish / Color: Gray and White
Warranty: 1 yrs Manufacturer's Warranty and be extended to 3 yrs by completing product registration