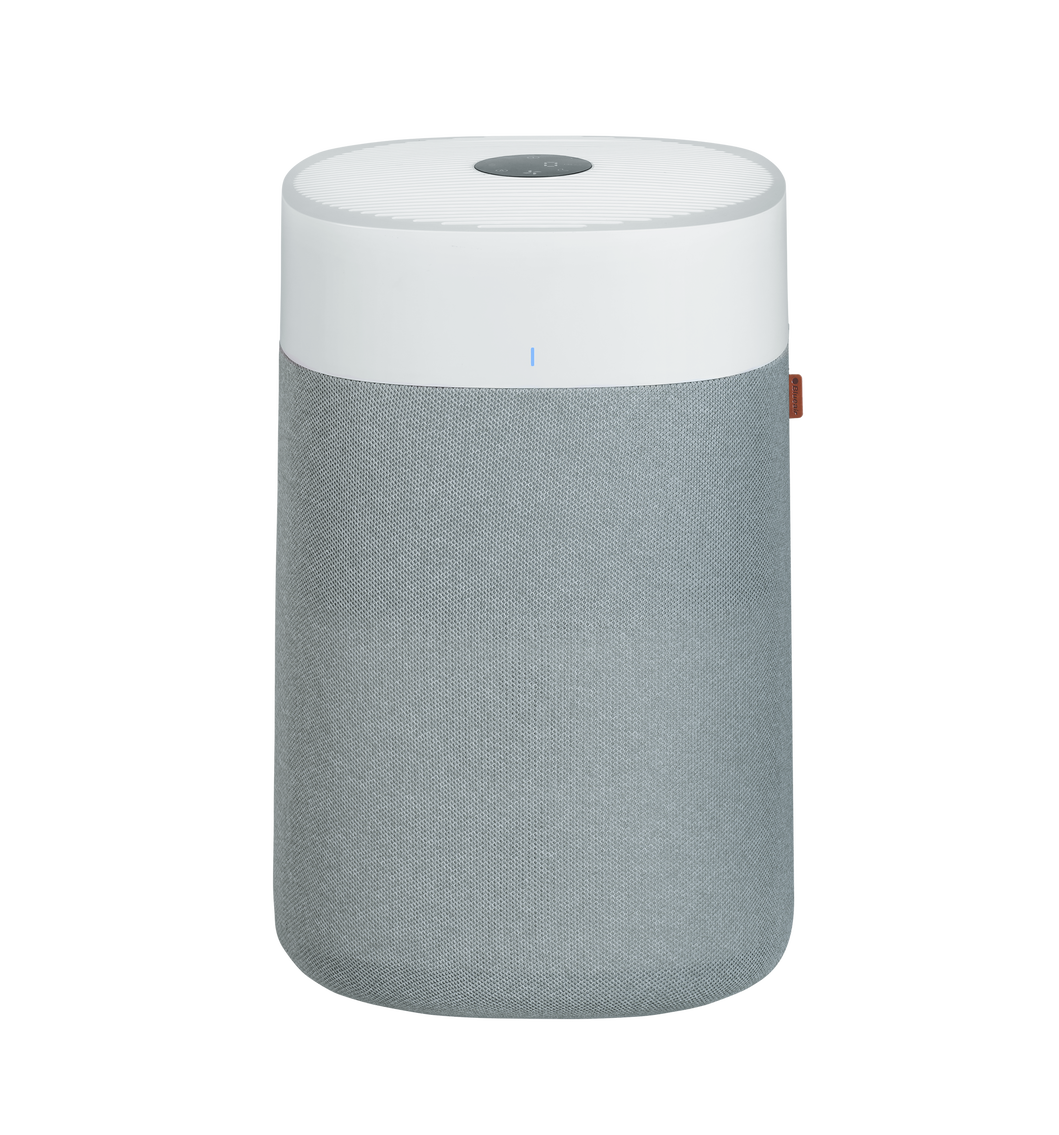 Blueair Blue Pure 211i Max
Clear the air with Blueair.  Blue Pure 211i+ Max HEPASilent™ smart air purifier quickly cleans up to 1,524sqft XL space in 30min or 635sqft extra-large room in about 12.5min on high.  Energy Star Most Efficient 2023.  Independently tested for performance and safety as part of the AHAM Verifide® Program for air cleaners, this air purifier has a Clean Air Delivery Rate (CADR) of 410 for fine smoke particles, dust and pollen.
Quiet Mark certified (23-53dB)
Cleans up to 1,524sqft XL space in 30min or 635sqft extra-large room in about 12.5min on high
HEPASilent™ dual filtration technology delivers more clean air faster and uses less noise and energy than HEPA filtration alone*
Removes at least 99.97% of tiny airborne particles like viruses and smoke down to 0.1 microns, and captures pet dander, pollen, mold allergen and dust; carbon filter traps light household odors from smoking, pets and cooking**
Blueair smart air purifier app scheduling, air quality monitoring, Clean Air ETA, Welcome Home geofencing and RealTrack accurate 6–9 month filter tracking technology are customizable features; Alexa voice control available
Intuitive LED display, advanced pollution (PM1, PM2.5, PM10) sensor, real-time indoor readings, 5-color AQI and two-button design make it easy to control fan speed 1 – 4 including night mode, auto, brightness and child lock
Our Blue Pure Max air purifier comes with one filter preinstalled and a pre-filter for easy set up; Product is for use in North America only
Ozone Safety Standards Certified by CARB
Zero Ozone Verified (<5 ppb) by Intertek Sustainability
Blue Pure 211i Max Genuine Replacement Filter; Blue Pure F2MAX fits Blue Pure 211i Max Air Purifier and is designed for optimal performance
*When similar CADR was measured, Blueair models with mechanical and electrostatic filtration achieved less noise with less energy than same models with only H13 HEPA mechanical filtration. **Tested PM 2.5 (0.1 - 2.5 microns) up to 90min in a 30m3 room. Tested to remove min. 99.9% of S. aureus, K. pneumoniae, P. aeruginosa, MS2, E.Coli, H1N1, A.Niger. "
Model Number: 211i Max
Square Foot Coverage: up to 1,524 sq. ft.
Power Requirements: 110V or 120V
Energy Consumption:
Clean Air Density Rate (CADR): Pollen, Dust, Smoke: 410
Rated Air Flow of Fan: 410 CFM
Decibels: 23 - 53 db
Dimensions: 22.7"H x 14.4"W x 14.4"D
Weight: 16.2 lbs
Finish / Color: Gray and White
Warranty: 1 yrs Manufacturer's Warranty and be extended to 3 yrs by completing product registration