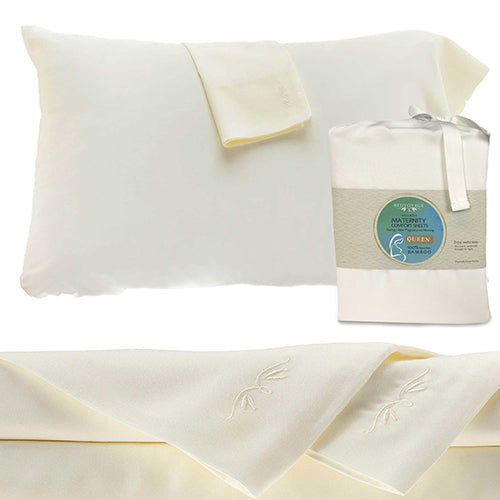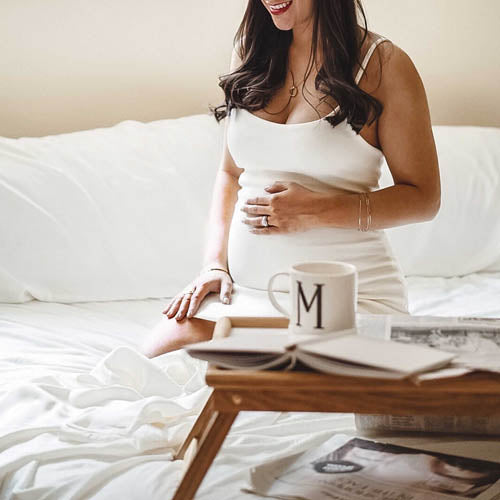 BedVoyage Rayon Viscose 100% Bamboo Maternity Sheet Set
A MUST HAVE for pregnant mothers to help create a healthy sleep environment during the most important time of their life. Our undyed and ultra-soft bed sheets are made from 100% Organically grown BAMBOO, which has a luxurious silky cashmere-like feel, time to pamper mom and new parents.
COMFORTING - 100% rayon viscose from bamboo, luxuriously smooth against growing sensitive skin, similar to silk or cashmere
HYPOALLERGENIC – our undyed fabric soothes sensitive and irritated skin, and skin-safe during pregnancy
FRESHER LONGER - resistant to bacteria and odors, stays fresher during nursing
HIGHLY BREATHABLE - fibers adjust to mother's temperature helping mom to be sleep more soundly throughout the night
ECO-FRIENDLY: Made from Certified Organically Grown and Farmed Bamboo, Panda safe
OEKO-TEX CERTIFIED: Made In Green Certified, no harsh chemicals or dyes, safe for pregnant mothers and babies
EASY CARE & DURABLE: wash on warm, dry on medium. Gets softer wash after wash
100% Rayon Viscose Bamboo

Queen: 1 fitted sheet at 60"x80"x18", 1 flat sheet at 97"x109", and 2 queen pillowcases at 21"x34"
King: 1 fitted sheet at 78"x80"x18", 1 flat sheet at 116"x109", and 2 king pillowcases at 21"x40"