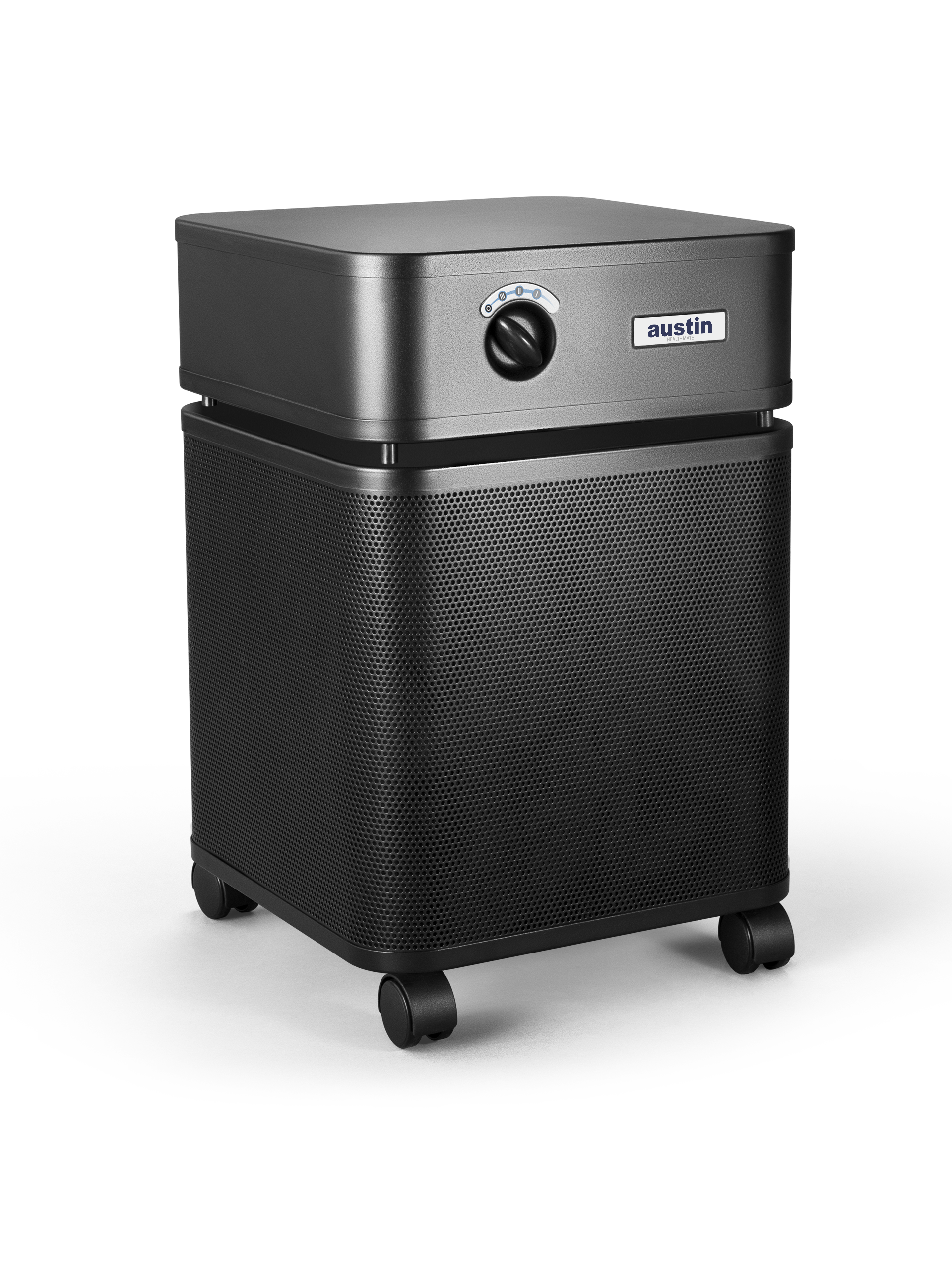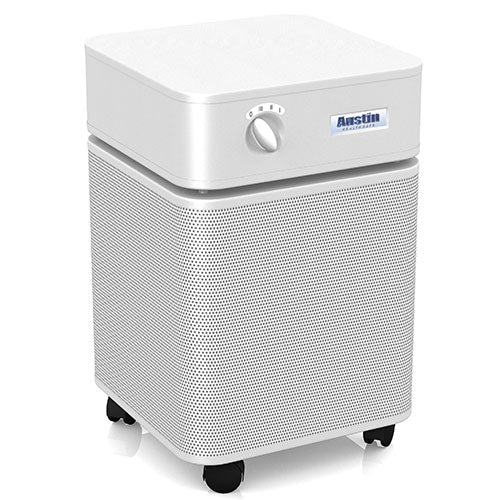 Austin Air Healthmate Air Purifier
Get the Austin Air HealthMate® air purifier to remove up to 99% of all airborne contaminants including viruses*, bacteria, dust, dander, and allergens. Experts trust this Medical Grade HEPA technology and it will effectively improve air quality in your home.
For airborne particles, micro-organisms, chemicals, gaseous contaminants and odors
Maximum coverage: up to 938 sq. ft. (2 air changes/hr)
Recommended coverage: up to 313 sq. ft. (6 air changes/hr)
Room air purifier
Removes 99.97% of all particles larger than 0.3 microns
Large particle pre-filter
Medium particle pre-filter
Activated anthracite carbon/zeolite blend
True medical grade HEPA filter
3 fan speeds
Manual controls
360° air intake, outflow from top side vent
4 casters (Not included on Junior model)
CSA, NRTL and CE approved
Colors: Sandstone, Black, Off-white, and Midnight blue
All steel construction with a powder coating paint finish
Made in the USA
Model Number: HM400
Square Foot Coverage: up to 938 sq. ft.
Power Requirements: 1.2 amps, 120V
Energy Consumption: 132 watts
Clean Air Density Rate (CADR): Not tested by AHAM
Rated Air Flow of Fan: Low: 75 CFM, Medium: 200 CFM, High: 400 CFM
Delivered Air Flow: Low: 47 CFM, Medium: 125 CFM, High: 250 CFM
Decibels: 39.8 dB - 64.5 dB
Dimensions: 23"; H x 14.5"; W x 14.5"; D
Weight: 47 lbs
Warranty: 5 yr parts & labor5 yr pro-rated filter guarantee
The Austin Air Healthmate air purifiers are a best value, providing complete air purification of both allergens and chemicals, gaseous contaminants and odor reduction at a fair price. If you are searching for a no frill, economical air purifier that is reliable and requires little attention, then an Austin Air Healthmate air purifier is for you. If you have a smaller size room choice the Healthmate Junior model and save a little bit of money! If you want more robust filtration and are not concerned about size/space, choose the Healthmate Standard model.