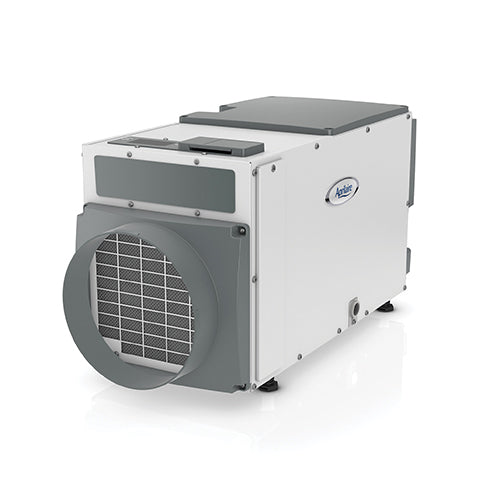 Aprilaire 1850 95 Pint Hard Wired Dehumidifier
The Aprilaire 1850 Dehumidifier is ideal for dehumidifying your whole home removing up to 95 pints of water per day. The Aprilaire 1850 is low maintenance with no messy trays to empty, and simple once a year filter cleaning or replacement.
BUILT TO LAST

with corrosion-resistant aluminum coils in the U.S.A. by Aprilaire, the leader in indoor air quality solutions

REDUCES & CONTROLS HUMIDITY

to help prevent damp carpeting and furnishings, mold, mildew, and odors

REMOVES UP TO

95 pints (11.9 GALLONS) of water per day

NO MESSY WATER TRAY TO EMPTY

and simple to set up - just place the hose or place dehumidifier over a drain, level it, plug it in, set the target humidity, and you're done

SET IT AND FORGET IT

control automatically starts dehumidification when humidity above target is sensed
Capacity: 95 pint
Dimensions: 12.5" W x 14.5" H x 27" D
Weight: 70 lbs.