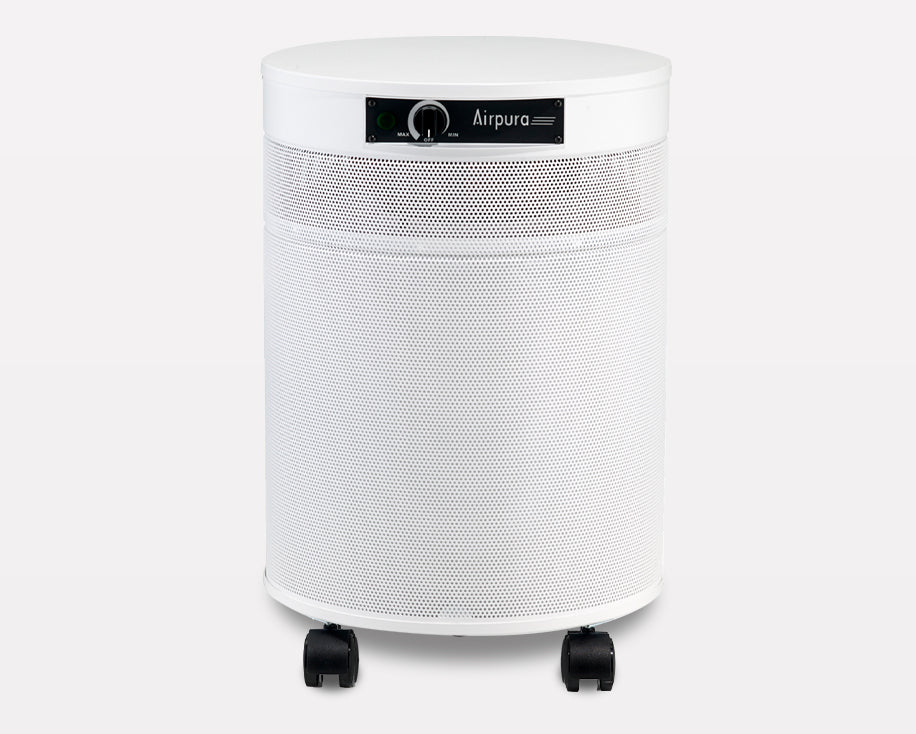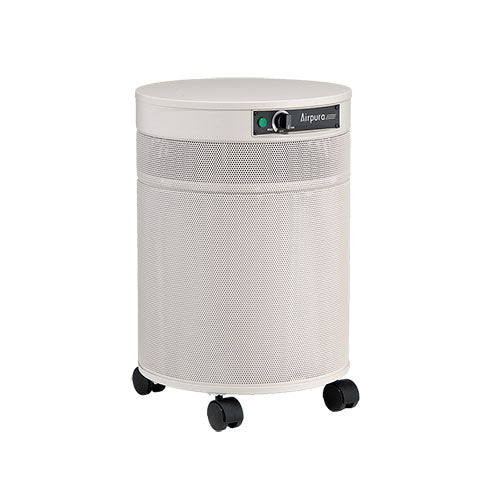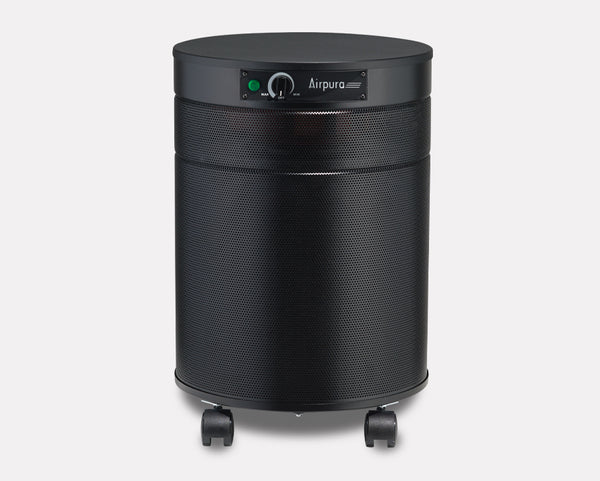 Airpura V600 Pet Air Purifier
Airpura Air Purifiers for pet odors and dander. Airpura V600 Air Purifier uses enhanced impregnated activated carbon to absorb hard to remove odors such as VOCs, ammonia and formaldehyde.
For removing specific airborne chemicals & VOCs as well as particles
Maximum coverage: 1650 sq. ft. (2 air changes/hr)
Recommended coverage: 550 sq. ft. (6 air changes/hr)
Large room air purifier
Traps 99.97% of particles as small as 0.3 microns
Adsorbs pet odors, ammonia, formaldehyde and chemical off-gassing
Cleanable pre-filter
2 Anti-microbial filters
18 lbs of enhanced activated carbon, 2" deep
True HEPA filter (40 sq. ft of media w/ 10 pleats per inch)
Separately changeable filters
Variable Fan Speeds
Low noise level
Manual controls
360° air intake and outflow
4 casters
ETL certified, conforms to CSA C22.2 no 113 ANSI/UL 507
Colors: Black, White or Cream
All metal housing
Sealed motor chamber
Sealed electrical chamber
Pressure sealed filter chamber
Felt gaskets
Made in Canada
Model Number: V600
Square Foot Coverage: up to 1650 sq. ft.
Power Requirements: 115V or 220V
Energy Consumption: 40 watts - 120 watts
Clean Air Density Rate (CADR): Not tested by AHAM
Rated Air Flow of Fan: 560 CFM
Delivered Air Flow: 440 CFM
Decibels: 28.1 db - 62.3 db (at distance of 6 ft)
Dimensions: 23";H x 15";D
Weight: 45 lbs
Warranty: 5 yrs parts, 10 yrs labor
The Airpura V600 air purifier not only does an excellent job at removing irritating particles like pet dander, but it excels with its ability to absorb and neutralize strong chemicals, gases, and odors, particularly formaldehyde and ammonia. The Airpura V600 is our favorite 'pet air purifier' for a large room or homes with multiple pets providing superior dander and odor control. It is also one of our top picks for rendering chemical and VOC off-gassing issues from new home furnishings, renovations, office equipment or Chinese dry wall.