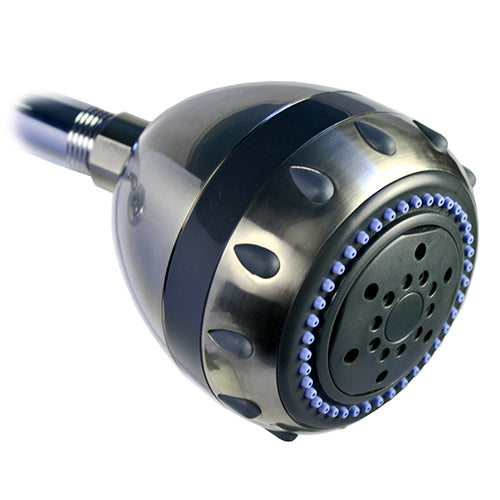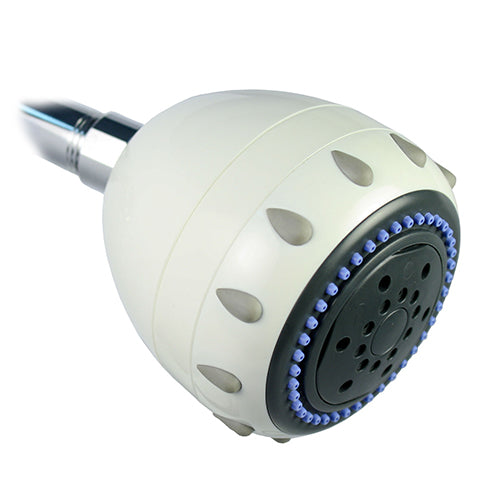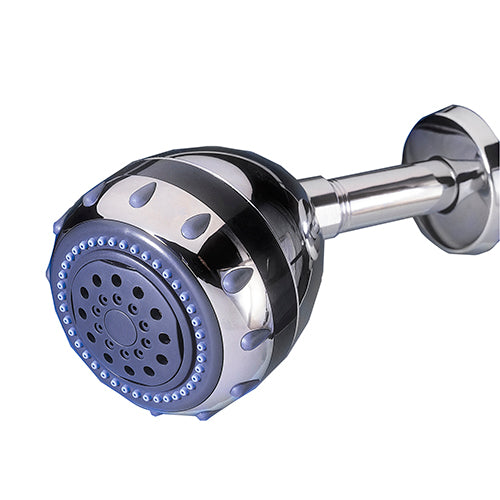 H2O International Deluxe Shower Filters Head with 5 Spray Settings
H2O International Deluxe 5-Spray Shower Filter Head has a no slip rubber dial, contains a 100% KDF filter that will remove over 99% of dangerous chemicals and contaminants, and comes in white, chrome, and satin.
Filters Chlorine, Chloramines and other synthetic chemicals
Eliminates unpleasant odors from your water
Reduces dry skin, flakiness and fading of color treated hair
Maintains shower pressure
5 shower head spray settings
Eco-friendly water-saving flow rate of 2.5 GPM
Filter lasts 7,500 gallons or 325 ten minute showers
Easy Installation
NSF Certified
Available in 3 Finishes Chrome, White, and Satin
Rubber Grip Dial for No Slip Rotation

Importance of Shower Filtration:
Exposure to chlorine in the shower can cause symptoms of brittle hair, dandruff, dry skin, and red irritated eyes. Medical studies also suggest that chlorine can agitate pre-existing asthma or eczema as well as increase the risk of serious illnesses. Since 50% of our daily exposure comes from showering, it is important to shower in clean, filtered water.