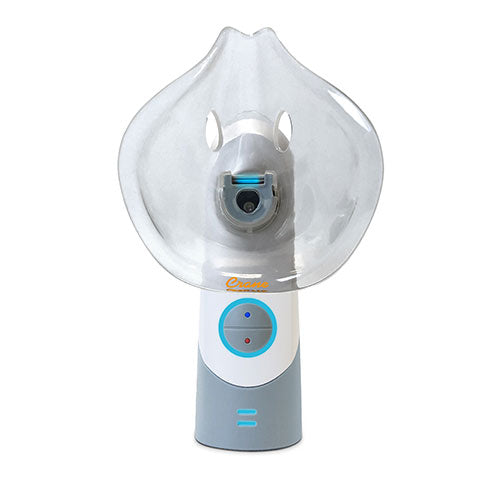 Crane Personal Cordless Steam Inhaler
Crane's Personal Cordless Warm & Cool Steam Inhaler with Vapor Pad Tray relieves cough, cold, and flu symptoms, including nasal congestion, dry cough, sinus irritation, nose bleeds dry skin. Its portable, ergonomic design can be used corded or cordless anywhere, on the go.
INSTANT RELIEF : Produces super fine non-medicated comfortable mist to inhale for extended time. Hydrates Nasal Passages to ease discomfort in the Nose and Throat, from Allergies, Cold and Flu, Congestion, Dryness and Sinus Irritations.
INSTANT, SAFE OPERATION : No waiting time, produces whisper quiet mist instantaneously. Choose between Low/High WARM or Low/High COOL mist output. Easy and safe to operate for kids and adults, works with spring water.
Product Dimensions (in.): 8.75"W x 8.25"L x 4.3"D
Product Weight (lbs.): 3lbs.