Blueair Classic 205 Air Purifier
Includes 1 HEPASilent particle filter. Covers up to 280 sq. ft.
We believe that everyone has the right to breathe air as pure as nature intended. This passion for clean air led to the design of the world's top-rated air purifiers. With HEPASilentTM technology, you get all the air quality without all the unwanted noise. Combine the highest Clean Air Delivery Rate (CADR) with the lowest noise levels for performance delivered silently, effectively, and stylishly.
---
$349.00
---
Blueair Classic 205 air purifier is one of our quietest air purifiers. The Blueair Classic 205 air purifier offers efficient filtration with attractive style. Perfect for a small bedroom or small office. Available with HEPASilent particle filter.
---
Or just
$29
/month* for 12 months
0% interest for
12
months* 12 equal monthly payments required. Everyday Financing
Learn More
CUSTOMERS ALSO BOUGHT
QuietPure Whisper Bedroom Air Purifier by Aerus
$249
|

$149.00
LEARN MORE >
Blueair 200/303 Series HEPASilent Particle Filter
|

$59.99
LEARN MORE >
Product Specifications
Room Size:
280 square feet
Size:
21"H x 17"W x 8"D
Weight:
22 lbs.
CADR:
180 Smoke, 200 Dust, 20 Pollen
Power Requirements:
AC 120V, 60 Hz
Energy Consumption:
20-80 watts
Particle Filter:
HEPASilent
Warranty:
5-yr limited manufacturer's warranty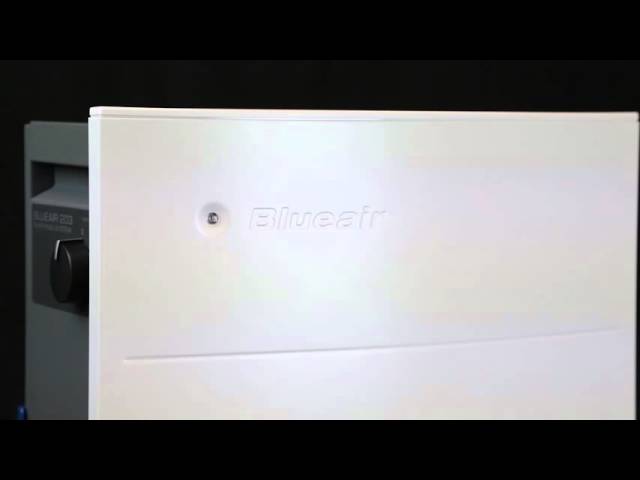 ---
Features
For general indoor air pollution control including pollen grains, house dust mites, mold spores, and pet dander
Maximum room coverage: 280 sq. ft.
Wifi enabled - Free downloadable APP
Award winning Swedish design
HEPASilent™ Filtration technology
Includes 1 HEPASilent particle filter of polypropylene
Captures 99.97% of all particles down to 0.1 microns
Internal ionizer
Zero ozone emission
3 fan speeds
Near silent operation: 32-56 dB(A)
Digital controls
Air inflow through back, outflow through top
Built-in handles
Energy Star qualified
CARB certified
Color: White with dark grey
Galvanized steel housing with powder coated finish
Designed in Sweden, Assembled in the China
---
| | |
| --- | --- |
| EXPERT REVIEW PARAMETERS | STAR RATING |
| 1. Airborne Particulate Filtration | |
| 2. Gas, Chemical & Odor Filtration | |
| 3. Room Coverage | |
| 4. Noise Rating | |
| 5. Filter Life & Replacement Costs | |
| 6. Ease of Operation & Filter Replacement | |
| 7. Quality of Construction: Air-tight design, no off-gassing | |
| 8. Electronic Filter Life Monitoring | |
| 9. Manufacturer's Credibility, Warranty & Return Policy | |
| 10. Quality of Filters | |
| 11. Value for Price | |
