Airfree Tulip 1000 Air Purifier
In Stock. Ships Same or Next Business Day.
---
$199.00
---
The Airfree Tulip 1000 air purifier efficiently cleans the air of allergens and pollutants in small, compact rooms up to 450 square feet in size—without the use of filters! This air purifier is slim, yet powerful, and will look great with any decor in your home or office. The Tulip features the patented Thermodynamic TSS™ Technology that destroys microorganisms including dust mites, mold, bacteria, pollen, viruses, pet allergens, dust and organic odors, plus it reduces indoor ozone levels. The Tulip takes air in via air convection and heats it to 400°F within its ceramic core, destroying up to 99.99% of contaminants. The clean air is then cooled and returned back into your living environment. Airfree®'s exclusive technology is completely silent and does not require any maintenance or filters, saving you time and money. Airfree® has tested its patented technology in dozens of labs throughout the world, proving the credibility of the Tulip's powerful and effective air cleaning performance.
Product Specifications
Square Foot Coverage: up to 450 sq. ft.
Power Requirements: 120 Volts

Energy Consumption:

44 watts

Clean Air Density Rate (CADR):

CADR is not designed to test the Airfree technology

Decibels:

Totally silent

Dimensions:

13.3"H x 5.7"Dia.

Weight:

2.4 lbs

Warranty:

2 years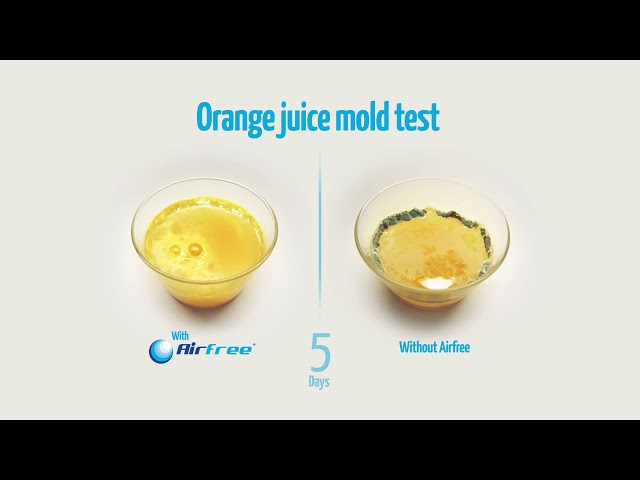 ---
Cleans spaces up to 450 sq. ft. in size
Patented, environmentally-friendly Thermodynamic TSS™ technology
TSS™ Sterilizing Ceramic Core that destroys up to 99.99% of airborne microorganisms
Slim, compact, award-winning design
10 night light colors: red, rose, violet, blue, light blue, green, yellow, orange, brown and grey
Sterilizes air to 400°F to eliminate microorganisms
Air inlet on the bottom, air outlet on the top of the purifier
Completely-silent operation
No ozone or ion emissions
Does not utilize filters
Does not require any maintenance
ABS Plastic shell, ceramic core
Light control touch sensor On/Off LED button
Auto-off tilt sensor
Color: white
Weight: 2.4 lbs.
Low energy consumption of 44 watts
Manufacturer's 2-year warranty
---
| | |
| --- | --- |
| EXPERT REVIEW PARAMETERS | STAR RATING |
| 1. Airborne Particulate Filtration | |
| 2. Gas, Chemical & Odor Filtration | |
| 3. Room Coverage | |
| 4. Noise Rating | |
| 5. Filter Life & Replacement Costs | N/A |
| 6. Ease of Operation | |
| 7. Quality of Construction: Air-tight design, no off-gassing | |
| 8. Electronic Filter Life Monitoring | N/A |
| 9. Manufacturer's Credibility, Warranty & Return Policy | |
| 10. Quality of Filters | N/A |
| 11. Value for Price | |
The Airfree Tulip 1000 is ideal for use in small, compact spaces in your home where you need to purify the air. The Tulip is easy to use, does not require any maintenance or filters and it will look great in your home. Its patented Thermodynamic TSS™ technology destroys microorganisms that may trigger allergies, making it suitable for those that suffer from allergies.
